ClearCommand Communications System
This system enables rescue personnel to communicate over commercially available radios. Attach it to a full facemask (open mode) or put it inside a protective suit (covered mode).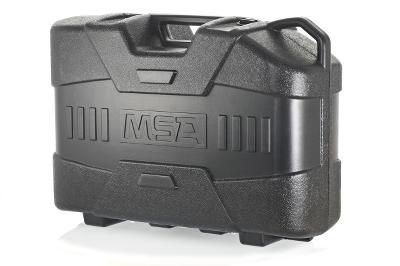 Storage and Transportation
We at MSA have designed your equipment to withstand the most severe environmental hazards, to ensure it is protecting you at all times. Therefore it is worth to also keep your equipment clean and ready for use while storing or transporting it under protected conditions to the point of action. Our standard hard-cover cases fulfils all important basic needs to protect your equipment during transport and storage. 
Discontinued
AutoMaXX
With its large, colored operating buttons, swivel connections, silicone line and maintenance-friendly design, this lung-governed demand valve set milestones for fire fighting around the world. Features automatic first-breath activation (depending on model), as well as automatic deactivation on separation from mask (depending on model). Available in both normal and positive pressure versions.