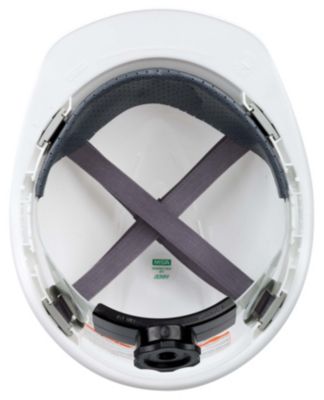 Fas-Trac® Suspension
This premium suspension liner includes headband, nape strap, sweatband and crown straps. One-handed ratchet adjuster provides an easy-to-use, comfortable fit. Designed for easy clip-in to the V-Gard hat or cap shell.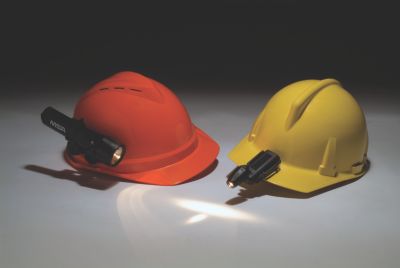 Helmet Lights and Slot Adapters
MSA offers helmet lights fit with our specially designed helmet light holders (shown, but must be purchased separately). Our lights are FM and CSA compliant for intrinsic safety. Non-incendive.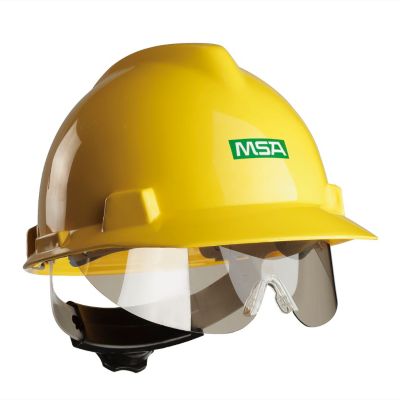 Stow-Away Visors
The Stow-Away Visor attaches inside a safety helmet and is always ready for use. Extremely comfortable, no pressure points behind the ears, cannot fall off, ensures compatibility with helmet mounted ear muffs. Not suited for V-Gard 500.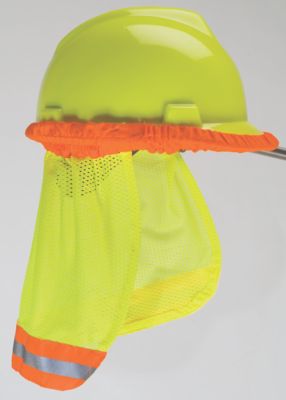 SunShades
MSA SunShades not only help to protect wearer's ears and neck from sun and heat, but also enhance worker visibility with contrasting color band and reflective striping. Fit most hats and caps.