Cairns® Fire Helmet Fronts
The lettering and panels are available in Scotchlite reflective material with millions of possible configurations available. Options include standard fronts and printed gold leaf fronts for the 4", 6", and 8" sizes.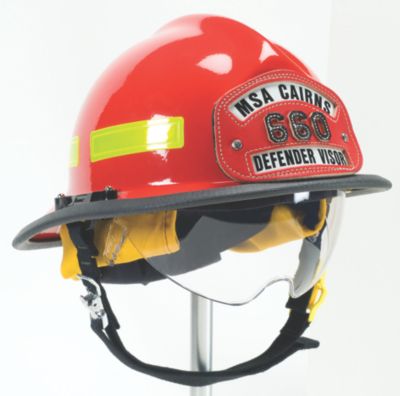 Defender® Visor for Cairns 660C Metro and Invader 664 Fire Helmets
The Defender® Visor for Cairns® 660C Metro™ and Invader™ 664 modern fire helmets offers eye protection from dust, dirt, and grit. The Defender Visor stays clean inside the helmet until eye protection is needed during overhaul and non-IDLH search-and-recovery. Sleek and attractive construction allows fast, easy raising and lowering of the visor even with gloved hands.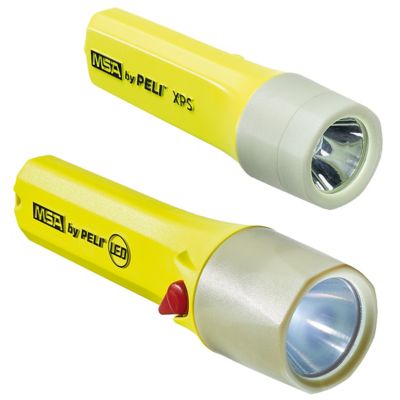 Helmet Mounted Lighting Solutions
When working in fire & rescue environment, it is essential to have a good view of any potential hazards and risks. Short, medium and long range, MSA helmet mounted flashlights cover all firefighter needs.