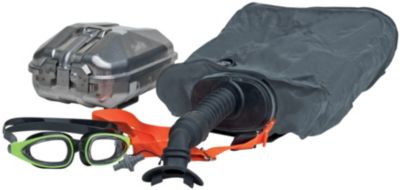 SavOx
This chest-worn protective escape device provides oxygen on demand wherever toxic gases, particles or oxygen deficiency can be imminently present. Ready-to-use, it's small in size and low in weight, making it easy to don, use and carry. Features a double heat-exchanger system to reduce inhalation air temperature to a comfortable level. The TR device allows quick and economic training of donning and use by simulating the weight and properties of real units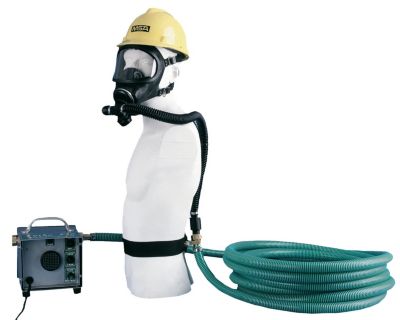 Turbo-Flo
This fresh air hose breathing apparatus (FABA) is designed for use wherever conditions permit drawing air from a hazard-free atmosphere. Because the air supply is fresh, there are no time restrictions on use. Can be used as an assisted (with Turbo-Flo blower) or unassisted fresh air breathing apparatus.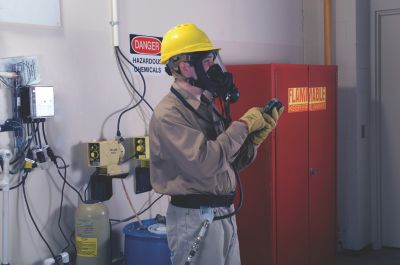 PremAire® Cadet Supplied Air Respirator
Get air on demand with this high-performance, Type C, supplied-air respirator. Mask-mounted regulator responds quickly to changing breathing requirements. Maintains a slight positive pressure to prevent contaminants from invading the face piece. Ideal for chemical and petrochemical processing, municipal utilities, and asbestos and lead paint abatement, as well as non-IDLH environments such as pharmaceutical applications and hazardous materials clean up. Available as a basic supplied air device or as a combination air-line/air-purifying respirator.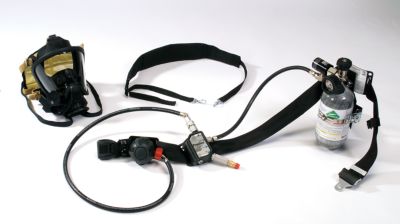 PremAire® Supplied Air Respirator System
This full-face, pressure-demand, Type-C supplied-air respirator features a patented waist-mounted manifold for incredible flexibility. Can be converted from a supplied-air device to an air-purifying system. Dual-supply option lets users connect from one pressurized continuous air source to another—without losing continuity of airflow. The vortex tube option delivers whole-body temperature control for added comfort.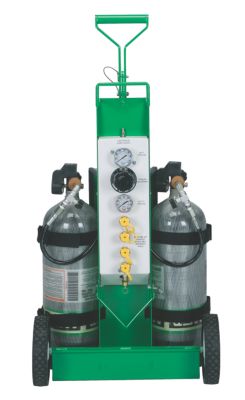 Compressed Airline Accessories
MSA compressed airline accessories help ensure proper air supply. Our pressure regulator helps maintain desired operating pressure, while our manifolds supply single source air to up to four respirators. MSA compressed airline accessories are designed especially for use with MSA airline systems.