Cairns® Fire Helmet Fronts
Add some striking looks to your durable Cairns helmet with the Cairns Fire Helmet Fronts. Leather and gold leaf fronts add a touch of personalization to the company's fire helmets. The lettering and panels are available in Scotchlite™, and literally millions of possible configurations are available. Options include standard fronts, printed gold leaf fronts and hand painted gold leaf fronts for the 4", 6", and 8" sizes.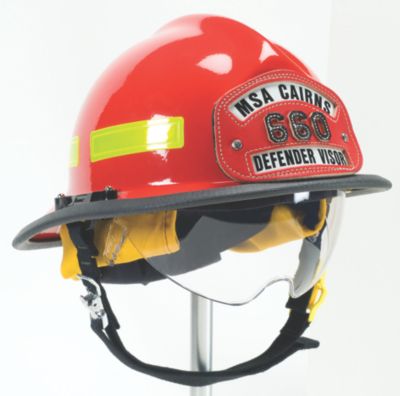 Defender® Visor for Cairns 660C Metro and Invader 664 Fire Helmets
The Defender® Visor for Cairns® 660C Metro™ and Invader™ 664 modern fire helmets offers eye protection from dust, dirt, and grit. The Defender Visor stays clean inside the helmet until eye protection is needed during overhaul and non-IDLH search-and-recovery. Sleek and attractive construction allows fast, easy raising and lowering of the visor even with gloved hands.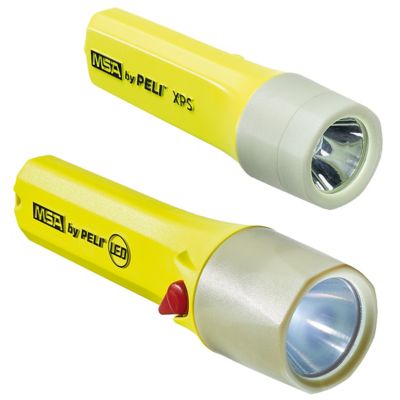 Helmet Mounted Lighting Solutions
When working in fire & rescue environment, it is essential to have a good view of any potential hazards and risks. Short, medium and long range, MSA helmet mounted flashlights cover all firefighter needs.