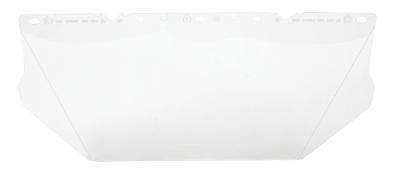 V-Gard® Flat Polycarbonate Visors
Our durable polycarbonate visors offer superior protection from flying debris, splash, or spray. Engineered wider than other visors, ours provide improved resistance when it matters most. All V-Gard visors for general purpose can be worn with Cap-mounted ear muffs.
V-Gard® Visors PC for General Purpose
MSA polycarbonate visors reliably protect against impact, chemical splash and UltraViolet radiation. They are the perfect solution for general and basic applications and can be worn with helmet-mounted ear muffs.